Welcome to
Waimahia Intermediate

Maaku anoo e hanga
tooku nei whare.
We shall fashion our
own house.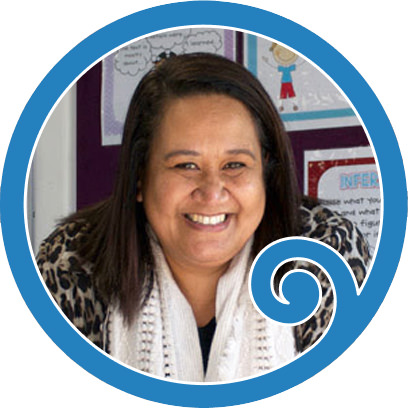 Melini Fasavalu
​Principal

Engaged, Achieving, Confident in our Identity…
Our students will leave Waimahia engaged and excited about learning, achieving to their potential and confident that who they are as a person and as a learner will hold them in good stead for their future. We aim to help our students make good decisions for learning and life.
We believe it is important for our students to be strong in the basics of literacy and maths and have opportunities to learn, practice and apply learning in a meaningful situation. Intermediate aged students are learning about their own potential. At Waimahia we provide multiple opportunities for our students to enhance their strengths and interests.
Welcome to our school!
Melini Fasavalu
Principal

Ownership, self-belief, identity, and integrity.
We will empower ourselves and others.

Respect, service, inclusiveness and care. We will embrace and engage ourselves with others.

Inquiry, creativity, innovation, and enterprise.
We will educate ourselves and others.

Ko Matukutureia me Matukutururu nga maunga
Ko Manukanuka o Hoturoa te moana
Ko Puhinui te awa
Ko Tainui te waka
Ko Te Waiohua me Waikato nga iwi
Ko Ngati Te Ata me Te Akitai nga hāpū
Ko Te Kura Takawaenga o Waimahia tenei
Newsflash
We have completed our lockdown exercise and all students, staff and persons on-site are safely accounted for. Everyone did extremely well and responded to instructions.
Read More »
Frequently asked questions about school in 2022, answered:
Read More »
Events
Facebook

44 Palmers Road, Clendon Park, Auckland 2103